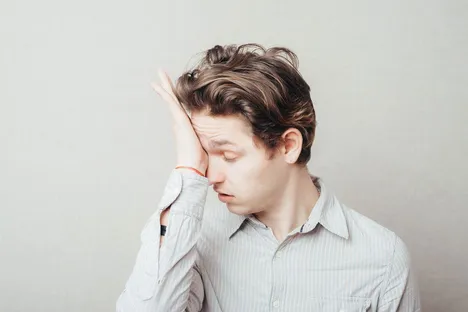 In today's digital age with computers and screen technology, it is common for people to suffer from eye fatigue in relation to computer vision. Seeing an optometrist can help provide treatment and offer suggestions on how to prevent this condition from occurring. Our eye doctors at Progressive Eyecare can help patients suffering from digital eye strain. We serve Indianapolis, IN, and Fishers, IN.
What Causes Eye Fatigue?
Anything requiring extensive use of the eyes can cause eye strain, including reading, writing, and driving. Additionally, looking at a bright light for extended periods can cause eye strain. Many people experience their eyes getting tired when spending long periods looking at a computer, smartphone, or game console, which is also known as computer vision.
In addition to eye strain, computer vision can lead to dry, itching, and burning eyes from the lack of blinking enough to refresh the eyeballs.
Symptoms
Many people experiences different symptoms associated with eye strain, depending greatly upon the cause and overall visual health. However, common symptoms may include sore and irritated eyes, difficulty focusing, dry and watery eyes, and blurred or double vision. Some people also experience sensitivity to light and pain in the back, shoulders, and neck.
Symptoms can lower a person's productivity and make them feel sleepy. Lack of sleep can be caused by eye irritation.
Prevention
With some lifestyle changes and adjustments in habits, it is possible to prevent eye strain. Some simple changes may include keeping computer screens at least 20 inches from the eyes, taking frequent breaks, and ensuring enough lighting in the room. Another method is to follow the 20-20-20 rule, which has you looking at something 20 feet away every 20 minutes for 20 seconds to help the eyes adjust focus.
Blinking often can help preventeye strain during the day. A humidifier can add moisture to the air, which can also help with the dryness that may associated come with eye strain.
Visit Us for More Information from an Optometry Expert on Our Team
If you suffer from eye strain and have difficulty concentrating and focusing when working, schedule an appointment with an optometrist on our team to learn more about treatment options. Our eye doctors at Progressive Eyecare in (317) 595-8855 Indianapolis, IN, and (317) 913-0700 Fishers, IN, offer various eye care treatments, including eye strain diagnosis and treatment. Call our office to schedule an appointment with one of our optometrists.